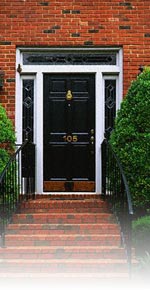 Our Process
Where some mortgage companies ostensibly promote confusion, we do everything possible to de-mystify the loan process. We start by working diligently to determine the best option for the client. We provide detailed analysis illustrating various options and how they compare. It's not uncommon for us to send out 3 or more scenarios so the borrower(s) can see a range of options and decide what fits them best.
Once a loan structure has been established, it goes to a processing specialist. The processor begins preparing the loan for underwriting. When possible, the loan is submitted to an automated underwriting system for approval. This not only gives us an underwriting decision upfront, but also can substantially reduce the documentation requirements. The loan application is then delivered to the borrower(s), along with all federal disclosures and a list of necessary supporting documents. When the file is complete, including appraisal and title documents, the file is submitted to the desired wholesale lender. Upon obtaining final loan approval by underwriting, our clients are contacted to schedule a convenient time to sign loan documents.
Throughout the process deadlines are monitored to ensure a timely close. Finally, we make every effort to attend each loan closing. Unbelievably, this has become a rarity in our business and something we consider a necessity and requirement of the highest order. By design, our process is honest, simple, direct and efficient.
Our Structure – Independent Loan Brokers
Being independent loan brokers is an essential ingredient for being ultra-competitive and having broad product scope. If one of our lending sources is getting conservative and offering mediocre rates, we simply utilize the one(s) that are being aggressive. If we are unable to provide a product that someone else has, we simply add another lender in order to add that product. This means better rates and significantly more programs and options than could ever be offered if we were tied to a single lending resource. Furthermore, since much of our business comes from client referrals, it has always been our philosophy to facilitate virtually every inquiry. Consequently, we work the entire gamut from first time homebuyers to the sophisticated investor. From small loans to multi-million dollar ones, from borrowers with credit issues to those with none, we not only do it all, but we embrace the philosophy of doing so and our structure is the key.
Our Competitive Edge
There are three key components that give us our edge. The first requirement is fulfilled by having wholesale lenders in one's quiver that offer aggressive rates and programs relative to the rest of the marketplace. Secondly, we as brokers cannot charge an excessive amount for our services or the edge gained from our lenders is lost. The third element stems from possessing our market knowledge to optimally time our clients' rate locks. This is a challenging and vast area. It takes mountains of experience and hours of daily commitment to stay on top of the economic landscape and bond markets to execute this well. We may work harder at this than virtually anyone else. When this aspect of the process is done well, it makes for dramatic savings over the life of a loan. So, here's what we do to keep that competitive edge.
We continually check our lenders vs. the competition, making changes as necessary.
We make certain that our fees are very reasonable.
We look for market breaks and opportunities that will give our borrowers an even better deal, in contrast to those that lock their borrowers almost randomly.